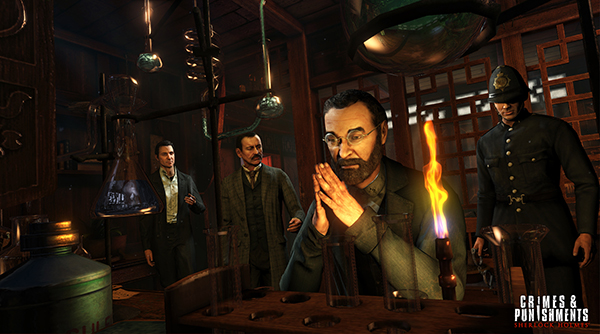 Focus Home Interactive's Sherlock Holmes game is very much alive as we finally see a lengthy look at its gameplay via a 23-minute video which sees the famous detective begin the mysterious case of "Black Peter". See it for yourself below.
The video shows off a small part of the first of six cases the game will have players solve and is thankfully devoid of spoilers with only one of multiple endings shown.
Developed by Frogwares studios and built with Unreal Engine 3, Crime and Punishments will have players take part in varied game mechanics (up to 14) from dressing up in disguise to throwing harpoons at dead pigs in a test of strength.
The game is due for release sometime at the end of September on PS4, PS3, Xbox One, Xbox 360 and PC. Check out the E3 2014 trailer released earlier HERE.