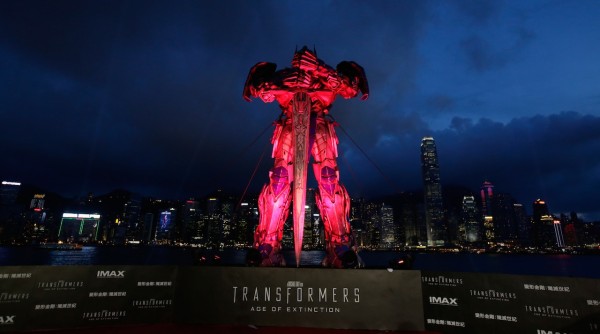 Transformers: Age of Extinction enjoyed its world premiere in Hong Kong last night, with a 1:1 scale Optimus Prime watching over the red carpet. Later in the evening, Imagine Dragons took to the stage to perform a set which included their original track made just for the film, 'Battle Cry'.
Images from the event can be seen in the gallery below. Also, speaking of the Autobot leader, watch the following clip which features Mark Wahlberg's Cade in questioning over the location of Optimus Prime. And finally, released today by Paramount Pictures is another new clip from the movie, called 'Found a Transformer', embedded at the bottom of this article for your viewing convenience. Transformers: Age of Extinctions hits theatres nationwide on July 25. Look for our review closer to the date.
Where is Optimus Prime?