 To celebrate the upcoming release of Stronghold Crusader 2, Firefly Studios have revealed gameplay footage of the beta-version, with the new E3 2014 trailer.
"The whole team feels as though we have managed to make a game that expands on the original Crusader without changing what people found so enjoyable about the original. It is mission accomplished on that front and we still have time for a lengthy beta period to polish everything off before launch. Having to be so vague about our release date, at least until recently, was frustrating but we only wanted to give a specific date once we knew the game would be finished and up to the kind of standard players expect. Soon there will be a great Stronghold game available on Steam, one we can't wait to get into the hands of players."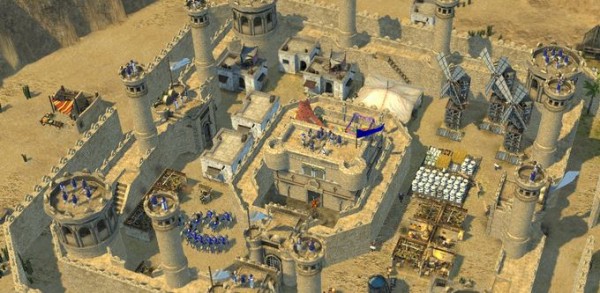 The E3 gameplay trailer (featured below), reinforces the major improvements for the castle simulation; with new co-op play, dynamic events to raise the stakes and destructive siege equipment and deadly troops for building and defending the ultimate castle.
Get ready to return to the desert this September for Stronghold Crusader 2!