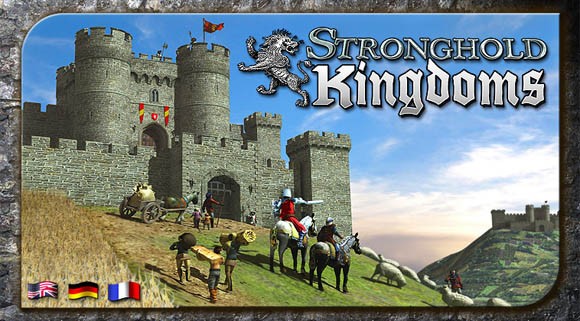 Stronghold Kingdoms, part of the Stronghold series created by Firefly Studios,  has just recieved a new update featuring a new game world for their popular MMO that adds attack formations and faction applications to the game.
Players can now save castle designs to rebuild their own strongholds in a matter of seconds and set up and save up to five attack formations which comes in handy when tackling certain quests in games or taking down certain enemies.
The faction system is also getting an update with two additional features. One is the ability to apply for a faction rather than have to wait to receive an invitation or request one be sent to you by mail. These invitations can be approved or declined by faction leaders as they like. The second is a dismissal report that is sent out to players when they are dismissed from the faction, detailing why they were given the flick. Several other small additions have been made, many centered around increasing feedback and functionality for new comes to the game. A full list of patch notes can be found here.
For those new to the series, Stronghold Kingdoms is a free to play medieval online castle game with hundreds of thousands of players where you can build a village, research new technology and strive to be the greatest in the land. You can construct castles to defend your land against intruders as well as try to take control of the entire kingdom. You can find out more about theMMO at the Stronghold Kingdoms official website.