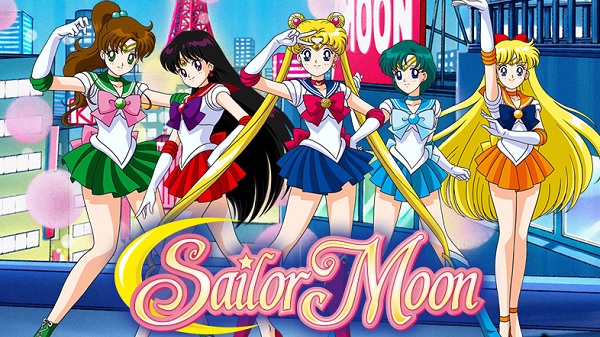 As you have likely heard, Viz Media picked up the childhood favorite of many anime viewers last month in the form of Sailor Moon as well as the new version of the series, Sailor Moon Crystal. Since the company picked up such an iconic series, it only makes sense that they make a big deal about it at the largest anime convention in North America, the 2014 Anime Expo that kicks off on July 3rd and ends on July 6th.
At the event at booth #1601, which is located on the main convention floor, Viz Media will have a booth set up where they will be holding special events and panels focused on the Sailor Moon series. This includes a panel that will introduce the series' new English voice actors as well as the debut of the English dub, a presentation of a subtitled episode of Sailor Moon Crystal, and even an autograph session. Full details on each event and its start time on July 5th can be found below:
Saturday, July 5th, 10:00am Sailor Moon Official Panel
Room LP1 (Petree Hall)
Join Charlene Ingram, Viz Media's Senior Manager, Animation Marketing, and Joshua Lopez, Associate Producer, for the exclusive world premiere of the all-new, uncut English language premiere of the legendary anime series, Sailor Moon! The session also will introduce the cast and screen the entire first two dubbed episodes of the newly re-mastered anime series. Immediately following the premiere, there will be a very special Q & A session with the animation team and the cast and a special premium poster for attendees, while supplies last!
Saturday, July 5th, 1:00pm   Sailor Moon Cast Autograph Session
Anime Expo Autograph Area
Stop by the Viz Media booth and pick up your very own Sailor Moon full-color poster, personally signed by the new Official English voice cast!
Saturday, July 5th, 2:45pm   Sailor Moon Cast Photo Opportunity
Viz Media Booth #1601
Fans can take photos of the talented new Official English voice cast for Sailor Moon with the Sailor Guardian cosplayers from American Cosplay Paradise in a special session!
Saturday, July 5th, 3:30pm   Sailor Moon Cosplay Gathering
Room LP1 (Petree Hall)
Bring your Sailor Guardian finest and be a part of North America's largest Sailor Moon cosplay and fan gathering!