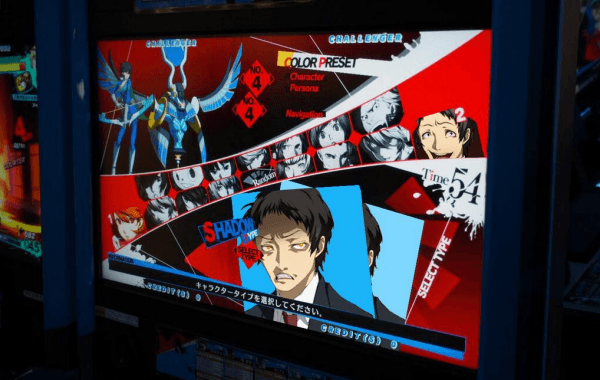 Tread lightly, people, this is a spoiler warning. ATLUS today announced, through the latest issue of the Famitsu magazine, a brand-new character for their upcoming "Persona" figthing game "Persona 4 Arena Ultimax" and it's a character I'm sure many people never quite saw coming. His name is Tohru Adachi and he made his series debut as the clumsy cop turned evil mastermind in the highly popular "Persona 4".
Coming right out of left field, it seems as though Adachi will be placed within the game as a DLC character coming alongside his own story mission that day one buyers can unlock through a code that comes complementary with first-run copies of the game.

Teaming up with his in-game "Persona" partner "Magatsu Izanagi", Adachi is surely a force to be reckoned with. He plays the buffoon but don't let his bumbling demeanor fool you; he's a killer in disguise and he knows exactly what he needs to do to get a buzz. "Persona 4 Arena Ultimax" is set for an Xbox 360/PlayStation 3 release in Japan on the 28th of August with North America getting their copies sometime in the Fall.
There has been no mention of the West getting this DLC character with their purchase but chances are we'll get a chance to beat up Adachi just like our Japanese friends so hope for the best and keep watching the Midnight Channel…You never know who will be next.