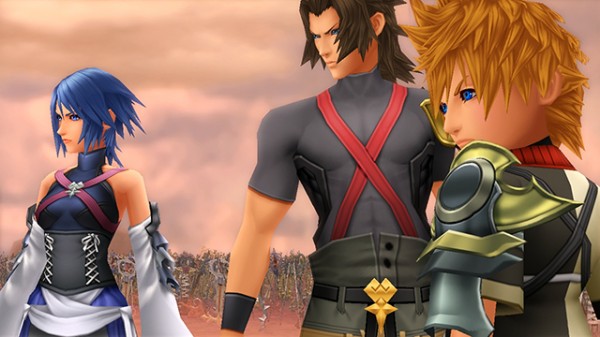 After recently dropping some new screenshots of Kingdom Hearts HD 2.5 Remix, Square Enix have now dropped their new E3 trailer for the game a few days before the event takes place. At the end of the trailer the release date for the game is revealed to be the 2nd of December and if you keep watching past that, you'll see a short teaser for Kingdom Hearts III where a couple of people seem to be talking in Japanese about the Ancient Keyblade War and 'The Lost Masters'.
Following up from the first Kindgom Hearts HD 1.5 Remix which included Kingdom Hearts Final Mix, Kingdom Hearts RE: Chain of Memories and revised cinematics for Kingdom Hearts 358/2 Days comes the inevitable follow up in Kingdom Hearts HD 2.5 Remix. This game will collect two full games and the cinematics of one game into another nice HD collection as well as bringing some small bonuses and upgrades along with it, those games being Kingdom Hearts 2 Final Mix from the PS2, Kindgom Hearts: Birth By Sleep from the PSP and the cinematics from Kingdom Hearts: Re:coded, which was actually a revised re-release of what was originally a mobile game.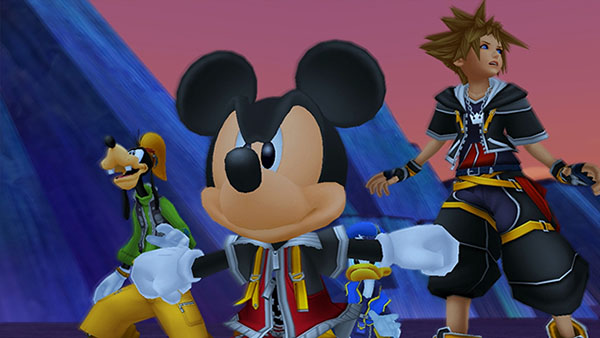 Tell us in the comments below which Disney World you are most looking forward to (re)visiting in this HD collection (it's The Lion King world for me). Kingdom Hearts HD 2.5 Remix comes out exclusively for the PS3 on December 2nd. Keep checking back with Capsule Computers as our E3 coverage ramps up as we will surely be seeing some new footage of the much anticpated true sequel to the franchise, Kingdom Hearts III.