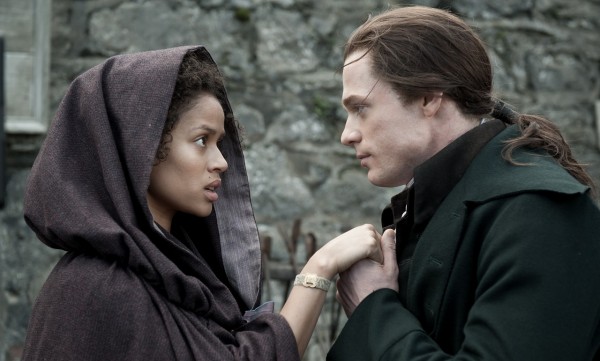 Icon Home Entertainment is bringing well-received British romance-drama Belle to Blu-ray, DVD and Digital on September 10. The film was in development limbo for more than six years before it finally enjoyed its theatrical release in the UK and U.S. last year.
Directed by Amma Asante (A Way of Life), who won the 'Director to Watch' honour at the 2014 Palm Springs International Film Festival, Belle follows the titular character, played by Gugu Mbatha-Raw, the illegitimate mixed-race daughter of Royal Navy Admiral John Lindsay (Matthew Goode) as she falls in love with a vicar's son who aids her in influencing her great uncle, Lord Mansfield (Tom Wilkinson) to work to abolish slavery in England. The film also stars more fresh faces in Sam Reid and Sarah Gadon, alongside veterans Miranda Richardson and Emily Watson. Sydney Morning Herald referred to it as "a sumptuous costume drama… all the elements of a Jane Austen novel".
Icon's most forthcoming home media release is Pompeii on July 23. Also, check out our review of Ender's Game on Blu-ray, courtesy of Icon.