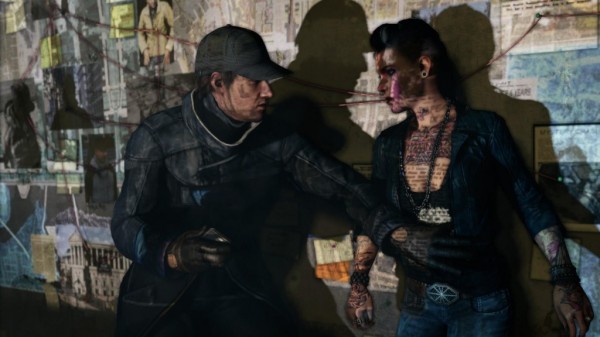 Hackers worldwide, our time has come. The world is ours! Ubisoft's Watch_Dogs is finally out for Xbox One, Xbox 360, PlayStation 4, PlayStation 3 and PC. If you hadn't pre-ordered, or have not gotten your copy today, click here to check out all the different editions available, each offering different physical and digital bonuses.
Aside from the game itself, all the branded accessories and apparel and the planned film, the Watch_Dogs universe is further expanded by the ctOS Mobile companion app, allowing players to connect and compete with friends, even when away from your home console; the eBook written by John Shirley, entitled Watch_Dogs //n/Dark Clouds, which features a storyline picking up from the conclusion of the game; and the Season Pass, including an added single-player story featuring T-Bone, a new Digital Trip game mode, new missions, weapons, outfits and more.
For more information on the eBook – available in English, French, Italian, German and Spanish – click here. And for those interested in checking out the Season Pass offerings in more detail, click here.