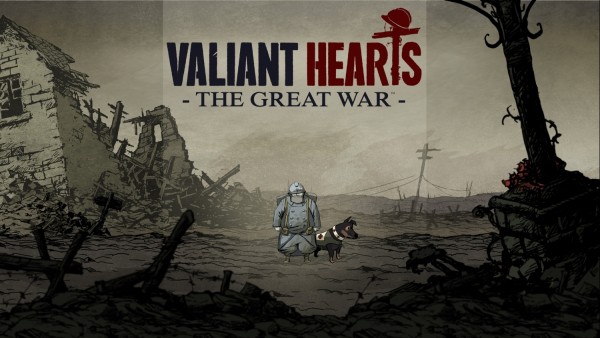 Ubisoft has confirmed that their World War 1 set, puzzle-adventure game Valiant Hearts: The Great War, will be releasing on June 25th. The game is being developed by Ubisoft Montpellier (best known for their work on the new Rayman games) and will be available for download on Xbox LIVE for the Xbox 360 and Xbox One, on the PlayStation Network for the PlayStation 3 and PlayStation 4, and on PC at the price of £11.99 (as we predicted the AU price was later confirmed to be $19.95).
Valiant Hearts: The Great War is the story of crossed destinies and a broken love in a world torn apart. Players will experience a touching yet comical adventure which focuses on the journey of four people as they brave the battles and difficulties of the Great War following their faithful canine companion (I really hope the dog doesn't die, he's adorable). All of the main characters are inextricably drawn together, and friendship, love, sacrifice and tragedy befall each as they help each other to retain their humanity against the horrors of war.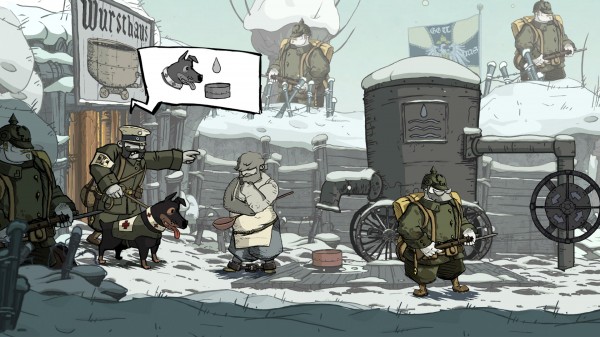 The team is using the UbiArt Framework (which was employed to great success in the latest Ubisoft release Child of Light) to easily and efficiently animate the game's comic-book style straight from the artist's original concept art. A new trailer titled Comeback has also been released which you can view below. For more information on Valiant Hearts: The Great War, please visit the official website.