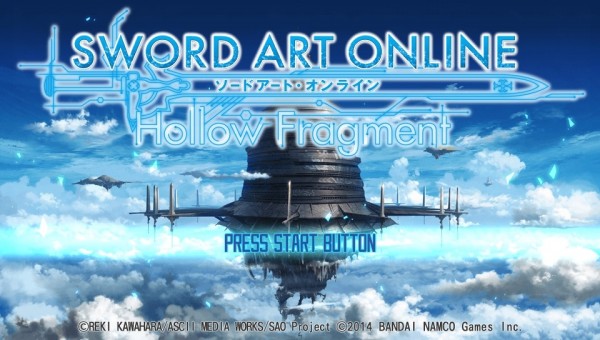 Rejoice, fellow Australian "Sword Art Online" fans! It seems as though our friends living in the USA wont be the only ones getting their hands on the upcoming "Sword Art Online" PS Vita title "Hollow Fragment"! Yes, "Bandai Namco Games" have just announced that the game will be coming to Europe and Australasia this July, though no specific date has been confirmed.
Based on the novel, manga and anime, Sword Art Online: Hollow Fragment captures the characters and storyline of the SAO universe – a series of virtual-reality worlds set in the near future. Players enter the VR worlds of SAO and discover that the creator of the game, Akihiko Kayaba, has locked them inside these worlds. To escape these worlds, players must explore and defeat the enemies contained within. Continuing to fight is key inside the VR world – if the player dies in the fantasy world, he also dies in real life. – Bandai Namco Games' Official Synopsis
Unfortunately we've yet to get any word on just how much this game is going to set us back (price-wise) but what we do know for sure is that it WILL come paired with the previous "Sword Art Online" PlayStation Portable title "Infinity Moment". "Sword Art Online: Hollow Fragment" for the PlayStation Vita will be available only through the PlayStation Network sometime this July. Stick to the site for any and all new information as it is released and don't forget to head down to the comments section below to drop us a line.