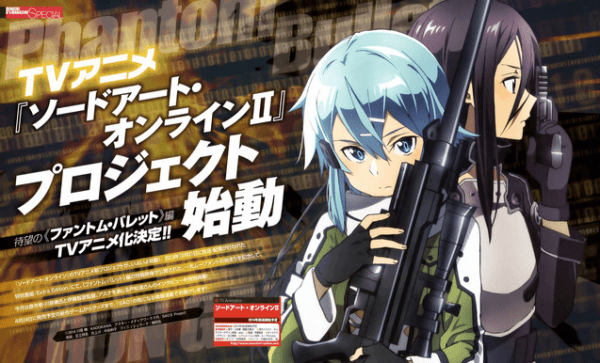 "Aniplex of America" announced over the weekend that they have already put into motion some plans of theirs regarding the upcoming anime "Sword Art Online II" and how it will be distributed. They revealed that they will be streaming the series across the world as it airs in Japan so that fans all over the globe can experience the show at almost the exact same time.
"Sword Art Online II" will be distributed digitally through the "Aniplex" site once the episodes air much like a great deal of their other shows. This season will follow on from the previous one and, despite still being called "SWORD Art Online", it will revolve around the use of firearms as opposed to that of blades and magic, two elements featured in the original "SOA".
Stick to the site for any and all news as it is released. You can expect more information to be unveiled by "Aniplex" in the coming months so keep your eyes out for that.