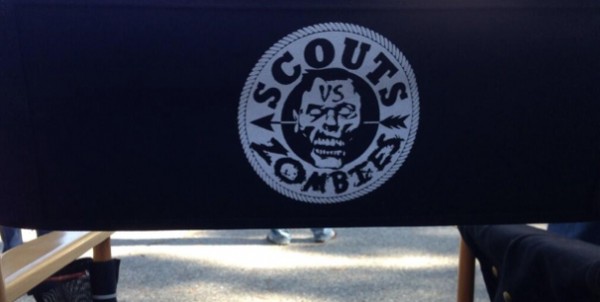 So this is definitely an unusual one. Paramount Pictures have officially announced that principal photography on their upcoming monster flick; Scouts vs Zombies is now underway. As you might have guessed from the title, the film follows a group of boy scouts who are forced to defend themselves from a violent horde of zombies.
Christopher Landon, who previously served as a producer on the Paranormal Activity series (also directing the latest installment; The Marked Ones) will be jumping into the director's chair with a script penned by The Drew Carey Show's Lona Williams, so it should have a nice mixture of comedy and dark horror elements. The cast is filled primarily with up and coming actors, with Patrick Schwarzenegger, Halston Sage and Tye Sheridan in leading roles.
No word on when Scouts vs Zombies will be released but rest assured that we will let you know as soon as that info comes to light. So for all the Scouts vs Zombies news as it becomes available, make sure you stay tuned to Capsule Computers.