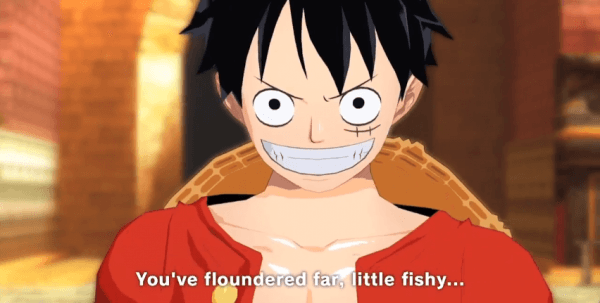 Heads up, One Piece fans! Bandai Namco Games today released a new trailer for the upcoming "One Piece" multi-platform action/adventure game "Unlimited World Red" and even though it is one we've seen before it is still nice to have it entirely subtitled in English. It has been titled the "Battle Coliseum Trailer" and takes watchers through the story of the game mode as well as the actual gameplay.
For those of you who have forgotten what this game mode is:
The PlayStation 3, PlayStation Vita and Wii U version of the game will all feature this new game mode titled "Battle Colosseum" which will allow players to choose from four different game types; "Battle Royale", Duel, Boss Rush, and Chaos Battle. "Battle Royale" allows more than two players to jump into the ring for an all out brawl to see who is truly the strongest. "Duel" allows two players to go head to head on the battlefield for a grudge match to end all grudge matches.

"Boss Rush" plays in a very traditional way with the game throwing countless bosses at you to defeat until you are taken down. "Chaos Battle" works similar to how the Colosseum is portrayed in the "One Piece" series; there's plenty of enemies to fight in a small space and you have to take them out. Fighting in this mode will earn you points which you can use to unlock new story missions.
The game is looking absolutely brilliant and us here at Capsule Computers cannot wait to get our hands on such an incredible title! Developed by Ganbarion and published by Bandai Namco Games, "One Piece: Unlimited World Red" is set for a release on the PlayStation 3, the PlayStation Vita and the Wii U on the 27th of June in Europe and Australasia with the North American release being on the 8th of July.
We will also be receiving the game on the Nintendo 3DS which Japan already got late last year. Now head down to the featured video section below to check out the English-Subtitled "Battle Coliseum" trailer and don't forget to let us know what you think in the comments section just under that.