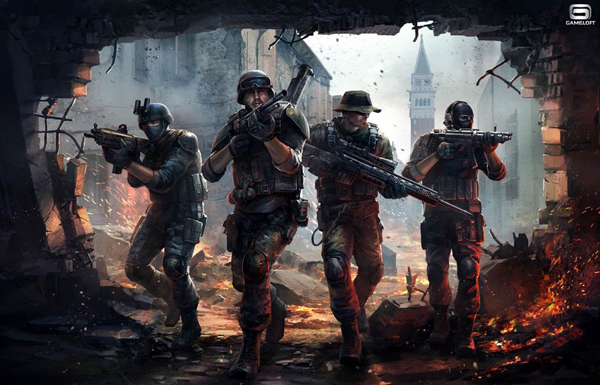 Last week, Gameloft announced that their long in-development Modern Combat 5 had been renamed Modern Combat: Blackout. Other than the name change and a little blurb about the plot, we didn't know too much about what Modern Combat: Blackout will be bringing to the table. Well today we finally have some more info.
Firstly, there will be four different character classes for players to choose from. These will feature their own set of skill-trees and weapons that set them apart from one other. It seems that Gameloft are taking a page out of Gearbox's book and combining RPG elements with their running and gunning. Here are the four classes you will get to pick between:
Assault – Aggressive fighter that is effective at medium range combat. Equips assault rifles and pistols.
Heavy – Resilience is its main advantage. Equips shotguns and RPGs and feels comfortable in close to medium combat.
Recon – Focuses on fast action and exposing enemies. Equips SMGs and pistols. Efficient in close range combat.
Sniper – Obviously, focuses on sharpshooting with a stealth approach. Equips sniper rifles and pistols. Efficient in long distance combat.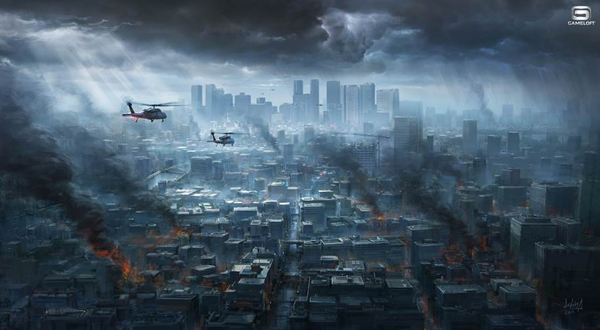 In addition, we now also know that the leveling system will be shared between the single and multiplayer experiences. This means you can level up during your solo campaign and bring your ready to fight soldier onto the online battle arena, or vice versa. This system will also allow you to unlock new weapons that will be usable in both game modes.
While it may not seem like much new info, we are slowly learning more and more about the game and with every passing week it looks like Modern Combat 5 may be the best shooter to ever hit handhelds. For more information about Modern Combat as it becomes available, be sure you stay tuned to Capsule Computers.