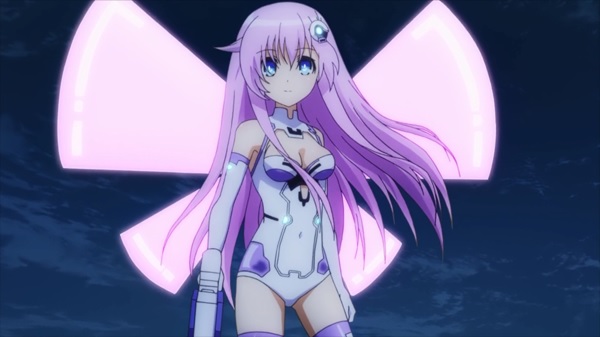 While many people were wondering if NIS America would pick up Hyperdimension Neptunia's anime adaptation back in 2013, FUNimation licensed the series' streaming rights and now they have announced that they will also be releasing the series on home video sometime this winter.
As it stands it is currently unknown what the dub plans are for FUNimation's release of Hyperdimension Neptunia, but considering the multiple English releases the games have been given it might be in the company's best interest to try and stay consistent with the voice actresses between the game and the anime.
For those who aren't familiar with the series, Hyperdimension Neptunia's anime adaptation that combines elements from the first three games in the Neptunia series to tell a condensed story. FUNimation also announced that they are joining with NIS America to give away three copies of the idol management game focused around the four CPUs, Hyperdimension Neptunia: Producing Perfection Limited Edition which is set to be relased on June 3rd.