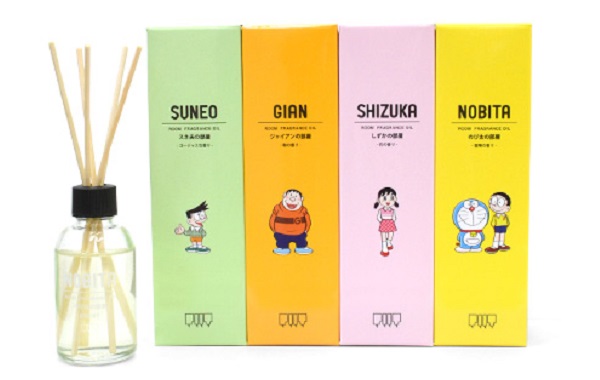 You would think that it would be impossible to capture the smell of an anime character and bring that scent into real life, but if they can do it with Attack on Titan then they can do it with Doraemon.
The popular children's franchise now has four room fragrances that are based around the characters Gian, Nobita, Suneo and Shizuka-chan, the scents are supposed to capture the very essence of each characters room. Nobita has a woody smell to his fragrance whilst Shizuka-chan fills your room with flowery notes; Gian and Suneo have unique descriptions as their scents represent both an expensive, classy room (Suneo) and a peaceful corner room (Gian).
If you are curious as to what these smell like you can get them from fashion brand PIITs' online store, each bottle will cost around 4,104 yen ($40USD). Let us know what you think about these room fragrances, and what other anime perfumes you would like to see, by leaving a comment down below.