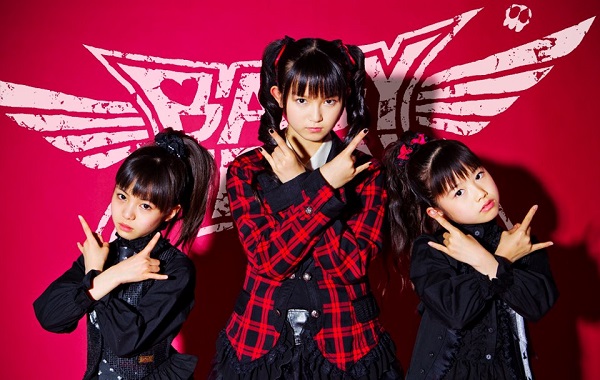 2014 has been a pretty good year for this Jpop/metal idol group; so far their first album has hit number one in the US metal charts (February), they became the youngest group to perform at "Nippon Budokan" in March and now they are planning a world tour for July.
Well not so much a "world" tour as it is "Japan and three other countries," but the idols will be doing one night performances in the United Kingdom, France and Germany. The 2014 tour will begin on the 1st of July in Paris followed by a Cologne concert on the 3rd; The UK will be getting two concerts on the 5th (Knebworth) and the 7th (London) and the final concert will be held in the Chiba Prefecture on the 14th of September. At the time of writing, no info about ticket purchasing has been given, but keep following Capsule Computers for further details about the tour.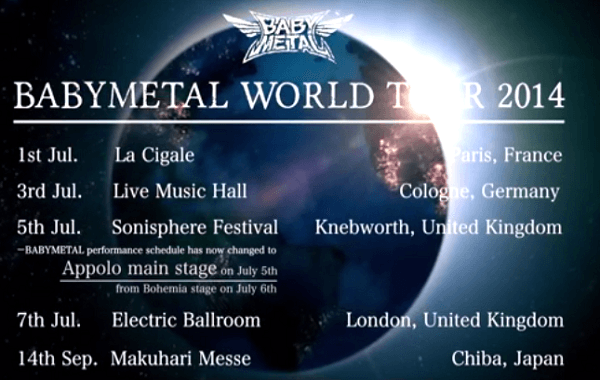 As if reaching number one in overseas metal charts wasn't bizarre enough, the group's performance on the 5th will be a part of Soniphere 2014; a rock/metal music festival which will also feature the bands "Iron Maiden", "Metallica" and "The Prodigy" and much more. Click the video down below to check out their popular hit song Gimme "Chocolate".
Let us know what you think about BABYMETAL'S world tour by leaving a comment down below.