Warm Up to Release of JET CAR STUNTS with a New Trailer!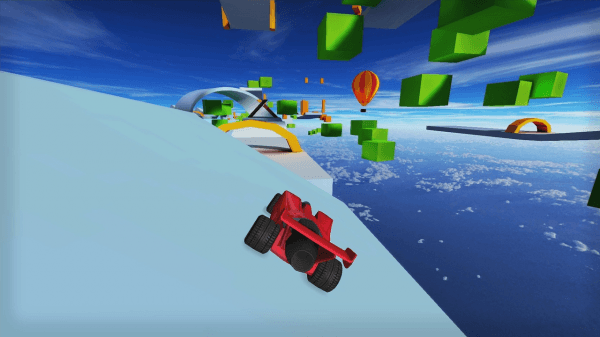 The time is nearly here! bitComposer Games and Grip Games will burn some rubber this May with the release of JET CAR STUNTS. The next generation of JET CAR STUNTS has everything it takes to be a cool racing game: It´s challenging, hilariously fun and highly addictive! The success you´ve achieved with the asynchronous multiplayer can vanish in the blink of an eye, but you still get another chance to prove your skills on the track. JET CAR STUNTS also comes with new cars and an all new game mode. JET CAR STUNTS will be available in May on STEAM for Windows PC for the price of 9.99 €, 9.99 $, 7.99 £. JET CAR STUNTS for PSN (PlayStation®3), Vita (PlayStation®Vita) and XBLA (Xbox360) will follow shortly thereafter. JET CAR STUNTS is also planned for PlayStation®4 and Xbox One®.
Watch the new JCS Trailer on YouTube:  http://youtu.be/wIwDKZGjmiA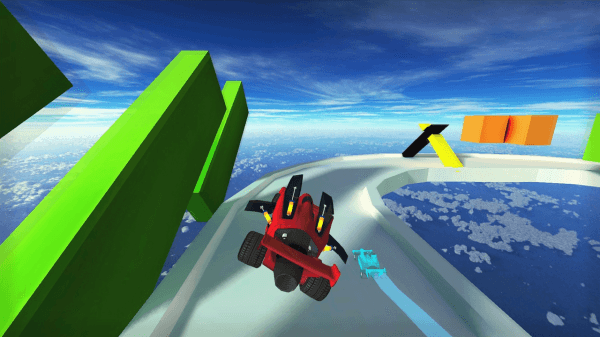 About JET CAR STUNTS!
Feel the rush of adrenaline on 36 tracks with lots of challenges, huge jumps and moving platforms and spirals. JET CAR STUNTS has three different game modes tasking players to finish the race using boost, sheer skill and ability.
Key Features
Compete with your Jet Cars in three different game modes (Platforming / Time Trial & Collector) and show them all how you measure up.
Reach the unreachable in the new Collector mode, while staying on the track!
Experience the game now with beautiful, improved HD graphics and an integrated damage system that makes your stunts look even more spectacular!
Set the fastest times! Pit yourself against the best of the best, beat the times of your opponents in the asynchronous multiplayer and set yourself apart!
Test your skills in multiple, challenging levels of difficulty!
36 extraordinary courses that are more foe than friend!
PlayStation", "PS4", "PS3", "PSN", "PlayStation Portable", "PlayStation 3" are trademarks or registered trademarks of Sony Computer Entertainment Inc. Windows, Xbox, Xbox 360, Xbox LIVE and the Xbox logos are trademarks or registered trademarks of the Microsoft group of companies and are used under licence from Microsoft.