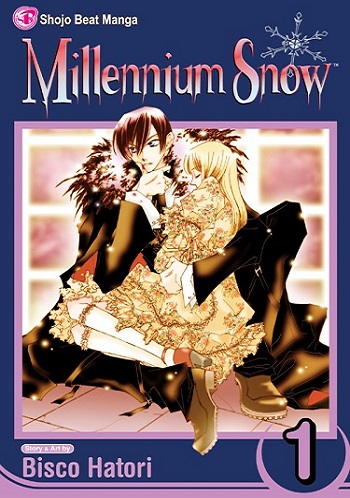 Today Viz Media has outlined their plans for digital manga releases for the month of April and just to remind us about the ice cold winter we just left behind they are kicking things off with a shojo manga called Millennium Snow. This is the first release for Millennium Snow and volume 1 can already be downloaded for $6.99 through Viz's multiple digital outlets.
The rest of the month includes numerous releases that have already been released such as Bleach Volume 60, the second volume of Dragon Ball Full Color, Deadman Wonderland Volume 2, our review of which can be found here, Sweet Rein Volume 2, Naruto Volume 65, Toriko Volume 21, and Happy Marriage Volume 5.
On April 15th the digital debut of One-Punch Man Volume 2 will also be released and a number of other multi-volume specials for manga such as Knights of the Zodiac, Firefighter!, Phoenix, and Whistle! are also planned for the rest of April.