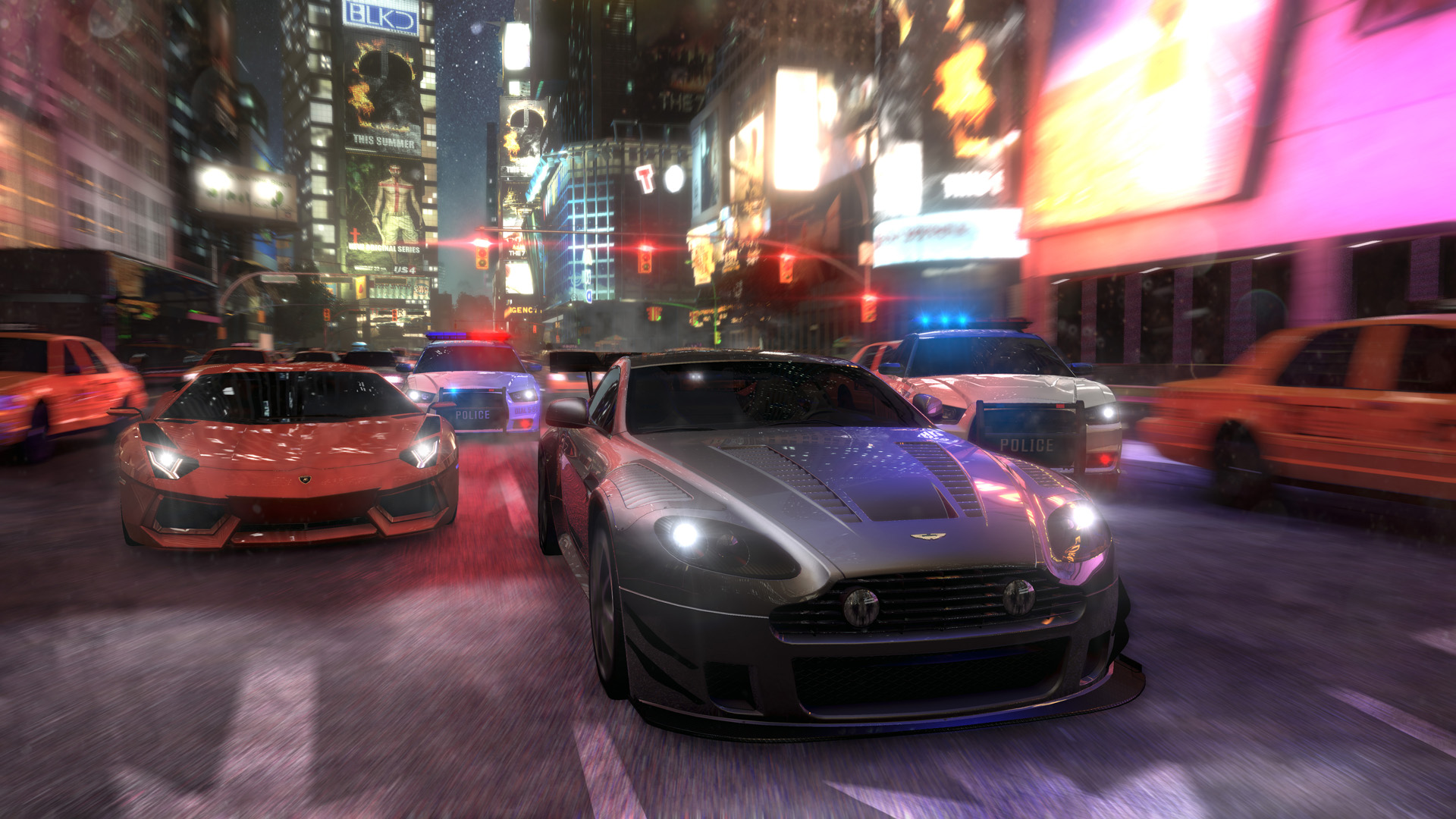 It's been a while since we heard any news on Ubisoft's new open world, always connected racer The Crew, so the team have seen fit to relaunch their marketing campaign with a brand new gameplay trailer, new screenshots and an awesome online contest. The Crew's new gameplay trailer shows four cars, each with different tuning spec being driven in an iconic region of the United States, forming a crew to continue their journey together across the living open-world.
From April 8th, players will be able to win exclusive rewards through a contest called the Golden Plates treasure hunt. Golden Plates are license plates hidden within the game assets (screenshots, trailers, etc.) that have already been revealed or that will be revealed until the launch of The Crew. At launch, submitting the license plate code into the dedicated website hub at this link will unlock in-game rewards, goodies and other mysterious rewards. We've been covering the Crew extensively as news has been released so click here to check out all our stories covering the game so far and keep an eye out for those golden plates.
The Crew will be releasing this Fall (Australia's Spring) for PS4, Xbox One and PC, with the dev team recently guaranteeing it would definitely be out in 2014. Check out the screenshots and the high octane trailer below. The game is available for pre-order from today and will include some nice extras for doing so including:
Exclusive access to a Mini Cooper S 2010
A set of custom parts (front bumper, rear bumper, motor hood, rear wing)
A full set of performance parts (motor core, tires, suspension, weight reduction, chassis, brakes, anti-roll bars, differential, engine, exhaust, ECU, carb, charger, gear box)
An exclusive sticker created by the community
10 000 Crew Credits
Stay tuned for more information on this exciting racer as it becomes available. For more information on The Crew, check out the official website.