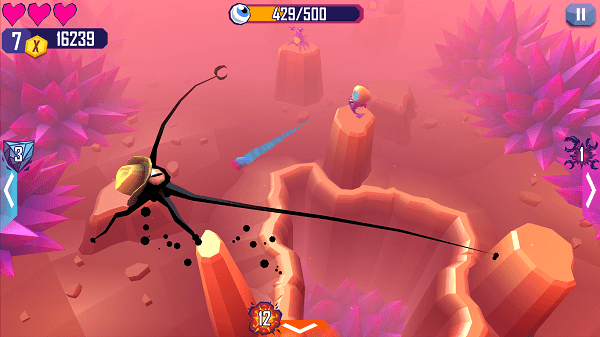 Press Play, the creators behind Max: The Curse of Brotherhood, has recently announced that they'll be releasing Tentacles: Enter The Mind for the Windows 8 PC and RT devices.
Tentacles: Enter The Mind is a new take on the Tentacle universe and mechanics from the prior award-winning title Tentacles: Enter The Dolphin. In this 3D bizarre world, weird creatures exist in every nook and cranny of Phluff's mind. Eat the cuteness out of Professor Phluff's dolphin-head and clean out his troubled subconscious. Use the intuitive controls to avoid projectiles and traps while chomping away at eyeballs.
The game will be free for download and available this summer. For more information, check out their site here.