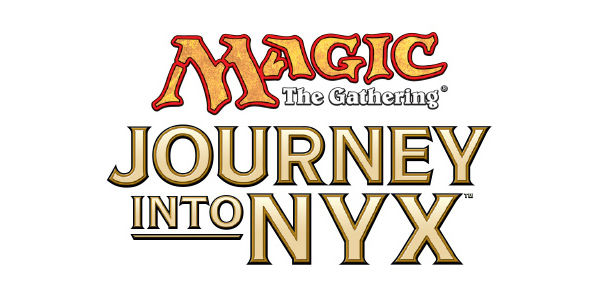 Get ready Magic players! The last installment in the massively popular Theros block is just about here. Journey Into Nyx will see the plucky young Planeswalker; Elspeth Tirel team up with her longtime companion Ajani Goldmane and finally face down the fanatic god of revels; Xenagos in a battle that will shatter the heavens and the earth.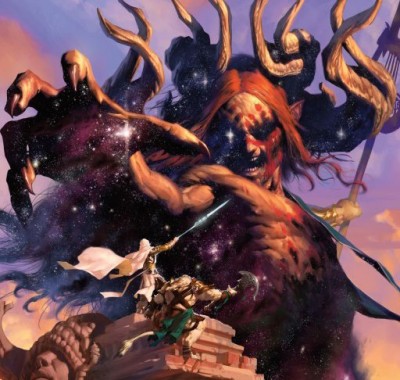 This weekend see's the official Prerelease tournament taking place, where players will be able to attend, build a deck of the new cards and try them out before the official release next week. Like previous Theros events, this will be a part of the Hero's path, leading up to our very own battle against a god early next month.
Also like previous Theros-block prerelease tournaments, players will pick one of five prerelease colour packs that truly represent where their heroism has been forged; White — Forged in Glory, Blue — Forged in Intellect, Black — Forged in Tyranny, Red — Forged in War, and Green — Forged in Pursuit.
Prerelease tournaments will be taking place at your Local Gaming stores this weekend April 26-27th so make sure you check them out. With the Theros block coming to a close, once the set is officially released we will be doing an entire set review with individual looks at all three blocks and some of its strategies and synergies. So for all the Magic: The Gathering news as it becomes available, be sure to stay tuned to Capsule Computers.