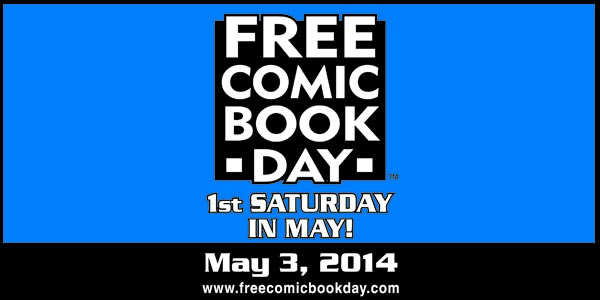 Ah Free Comic Book Day, the biggest annual comic book event is just around the corner. It is time to line up for hours on end at your local comic book store just to get a few free books and a taste of what's to come. Whether you are have been reading graphic novels for twenty years, or the new Amazing Spider-Man 2 film has you interested in the wall crawler for the first time, Free Comic Book Day has you covered.
So what do you do after you have waited in line and gotten your free books? Well head over to the exclusive after party at Luna Park of course! For $25, customers will get an all-access entry to the park which will have been completely transformed with displays and interactions from the worlds leading film studios and comic book publishers. In addition to all of the rides that Luna Park has to offer, fans can also enjoy:
an exclusive dance party in the famous Big Top Venue with Djs entertaining until 1pm
licensed bar areas throughout the park
access to signings and photo ops with special guests
an amazing CosPlay show featuring 45 of the world's best players
The Maze will have a comic transformation
a live comic book chess game where visitors are invited to move them during the evening
Free Comic Book Day, and its subsequent after party will be held on May 3rd. Check out freecomicbookday.com to find out your local participating comic book stores (if you are in Sydney, it is probably Kings Comics) and grab your after party tickets from lunaparksydney.com. As always, stay tuned to Capsule Computers for all the comic book and graphic novel news as it becomes available.