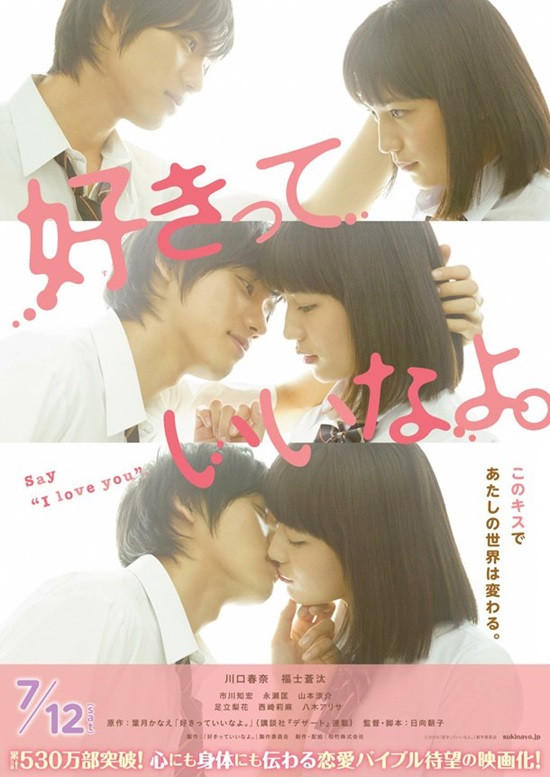 In a move that you'll either love or hate depending upon whether you are a teenage girl or not, it has been officially announced that One Direction will be performing the official theme song for the upcoming live-action film adaptation of romantic comedy anime 'Say, I Love You'.
The song was recently featured in the trailer for the live action 'Say, I Love You' film which you can check out below. The theme is titled 'Happily' which is likely a song that many One Direction fans are surely familiar with.
'Say, I Love You' revolves around the high school romance between Mei Tachibana and the handsome Yamato Kurosawa. Mei is a  loner without any friends besides the local stray cats. Yamato, a guy who is often swarmed by girls becomes enamored with the quiet girl. Will love spring forth, will Mei ever say "I Love You"?
Be sure to check out the trailer below and let us know what you think in the comments section. You can take a look at our review of the anime series here.