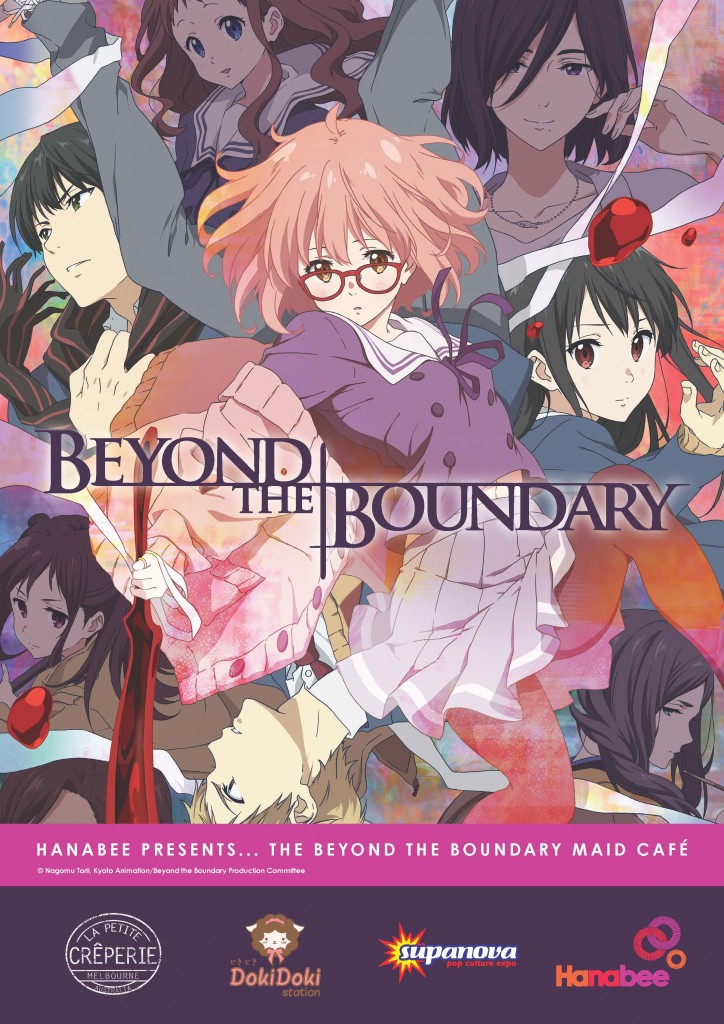 Hanabee have just officially announced at Supanova Gold Coast that they have acquired the rights to distribute and release Beyond the Boundary and the upcoming Toradora English dub. On top of those title acquisitions they also revealed that they will be running a 'Beyond the Boundary' Maid Cafe in Melbourne Supanova.
Unfortunately at this time Hanabee has yet to confirm release details for the two titles. However they do promise to unveil those very details at Melbourne Supanova next week. Regarding the Maid Cafe, Zi Xie, Content and Promotions Manager at Hanabee had the following to say, "When we got Beyond the Boundary I knew we had to do something big with this title. We've learnt a lot from running the Maid Café the past two years and we're so thrilled to bring the Maid Café experience to the Supanova Crowd!"
Be sure to sound off in the comments section below with your thoughts. Stay tuned for further information as it comes to light.