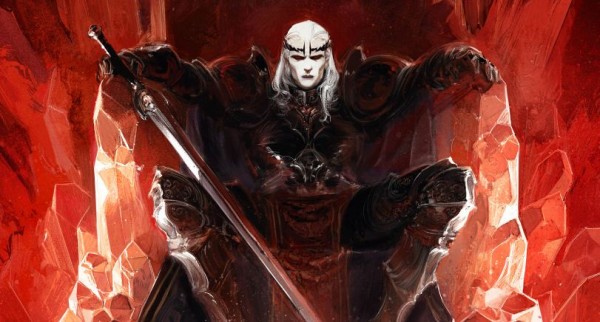 A few weeks ago, Titan Comics announced a slew of new books for avid comic fans everywhere. Elric: The Ruby Throne and Void are the two books that have been created with some of the finest talent the comic book world has to offer. While the two aren't available until September, we have a special preview for them including synopsis, as well as covers and interior pages. so Enjoy!
---
On Sale: September 16
Writer: Julien Blondel
Artists: Didier Poli, Robin Recht
Synopsis: 
A stunning new comic adaptation of the classic Elric of Melniboné novels by Michael Moorcock!

The ancient island of Melniboné has been ruled by Elric, the albino emperor, for millennia. Reliant on magic and herbs for his strength and prolonged life, Elric's grip on Melniboné is crumbling, as his people slide into decadence. Now his envious cousin Yyrkoon, Prince of Melniboné, plots to overthrow him and claim the Ruby Throne for himself! Lavishly illustrated, this new comic adaptation has been produced with the full and enthusiastic endorsement of Moorcock himself, who has written an original introduction for this edition.

---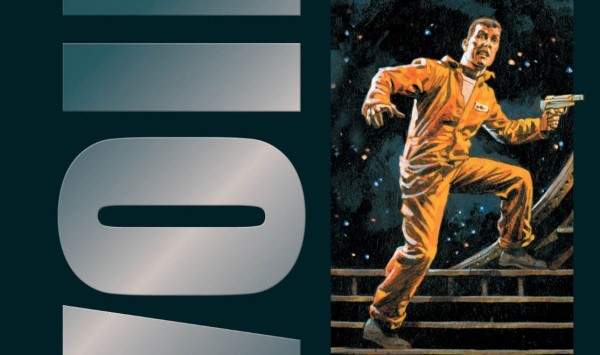 On Sale: September 02
Writer: Herik Hanna
Artist: Sean Phillips
 Synopsis: 
Superstar artist Sean Phillips (Fatale, Criminal, Sleeper, Incognito, Marvel Zombies and Hellblazer) illustrates this gripping science-fiction thriller for fans of Alien!

The crew and inmates of Goliath 01 have been massacred by the twisted Coloner Mercer. Now this prison ship in space drifts, powerless and empty – but for the dead.

John, sole survivor of the massacre, must find a way to escape this floating, oppressive tomb –without falling prey to Mercer's murderous attentions…!
---
So two great books heading your way this September, but do any spark your interest? Let us know in the comments below and remember to stay tuned to Capsule Computers for all the Titan Comics news as it becomes available.