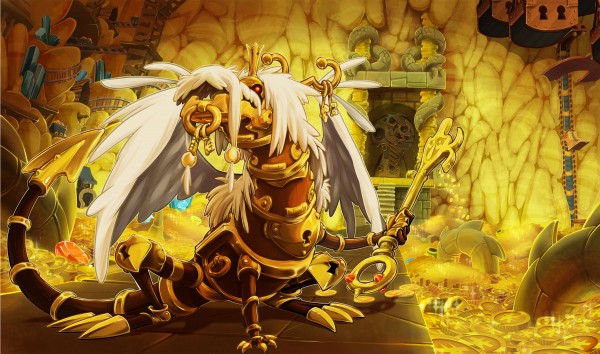 Ankama Games have revealed the full scoop on the new features that are coming to the wildly popular strategy MMORPG game Dofus. The new update is number 2.19 and will introduce a plethora of new features that will not only improve the Dofus experience but add to it in a big way.
The theme of the year for Dofus is 'Divine Dimensions'. For those wondering what exactly this crazy thing called 'Divine Dimensions' is well it is once a dimension reserved only for the Gods of the realm, now it is openly available to all of the world's explorers should they be able to find entry to these dimensions.
The location of the portal into the other dimensions regularly change, meaning that any given time the portal can close and open somewhere entirely different. It is one big chase to find the portal to the 'Divine Dimensions'. In the other dimensions lie challenges, dungeons and all sorts of other discoveries that await you.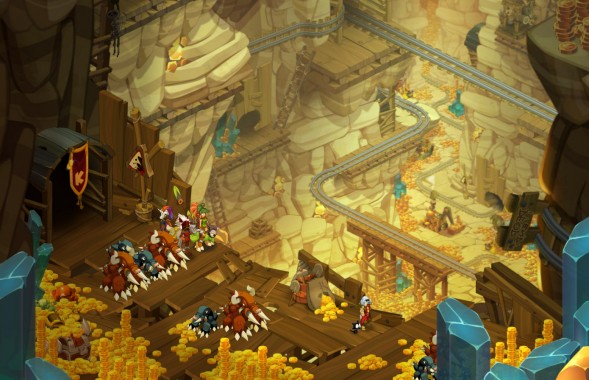 As for which dimension has opened first, Ankama Games have revealed that the first 'Divine Dimension' is none of than Enurado, the dimension of the Enutrof Gods. Enurado contains 3 dungeons, new quests, new combat modifications as well as the new monster waves mode.
There is a push towards treasure hunting with this new update, which will bring treasure hunting to the forefront as players traverse into the 'Divine Dimensions'. Also of note is the monster waves mode which is a new type of combat system awaiting players in Enurado.
So what are you waiting for? Jump into the 'Divine Dimensions' with the Dofus update 2.19 which is now available. Let us know what you think in the comments section below.