To celebrate the first anniversary of NetherRealm Studios, Injustice: Gods Among Us, Warner Bros are now offering players an all-new multiplayer mode for iOS devices. With multiplayer online mode, fans can create their own customised team of Heroes and Villains to fight against other players' teams and re-watch their battles via Match Replay to gain perspective on strategies for improving their performance. Not only do victors earn multiplayer points, but tiered rewards will be distributed to players based on their ranking at the end of each Weekly Leaderboard Season.
In addition, this update also includes brand new Gold Characters, increased promotion and level caps, a new Challenge Character Booster Pack, and Bonus Missions. Check out the awesome Injustice: Gods Among Us Mobile Multiplayer trailer below for iPhone, iPod Touch and iPad.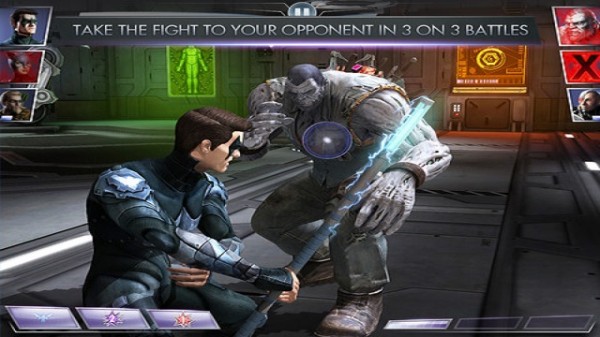 Join the free multiplayer battle for Injustice: Gods Among Us at the App Store today. Keep on guard that the update for Android will be available in May.
It is time to gear up and make your roster of DC Comics Heroes and Villains as powerful as ever!