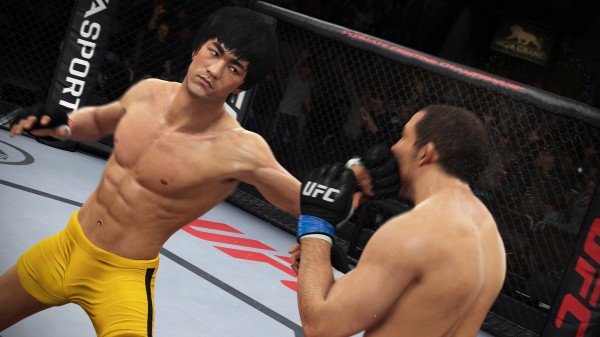 EA and the UFC have not only joined together in announcing the official release date of EA Sports UFC, but also that "The Father of Mixed Martial Arts", Bruce Lee, will be playable. Those who pre-order the title for either the Xbox One or PlayStation 4 will receive instant day one access to legend, as opposed to needing to complete Career Mode on Pro difficulty to unlock him.
The original dragon (sorry Lyoto Machida) will be up for selection across four different weight classes, meaning that you'll be able to play out more than a few dream matches. To see Bruce Lee's in-game likeness in motion, check out the EA Sports UFC Gameplay Series: Bruce Lee Reveal trailer embedded at the bottom of this article. Shannon Lee, Bruce Lee's daughter, CEO of Bruce Lee, LLC and Chairperson of the Bruce Lee Foundation, Dana White, UFC President and Brian Hayes, Creative Director, EA all had words to share on the inclusion;
I am so excited about this opportunity to bring my father back to video games! I'm thrilled that fans can now interact with him in a new way. The EA Sports UFC development team has been incredible to work with, and they've done a great job capturing the look and feel of my father. I think people will love getting a chance to fulfil a fight fantasy by playing Bruce Lee in the new UFC game. – Shannon Lee

There's no debate, Bruce Lee is the father of mixed martial arts. He believed not one style of fighting was the best and that you had to have a little piece of everything to be a complete fighter. He was proven right when the first UFC event took place in 1993. – Dana White

It has always been part of our vision to have Bruce Lee, the most iconic martial artist of all time, in the first ever EA Sports UFC. The team is very excited and tremendously honored to have the privilege of bringing Bruce Lee to life in our game. We've been working closely with the Bruce Lee team to ensure we represent the legend with as much visual and gameplay fidelity as possible. – Brian Hayes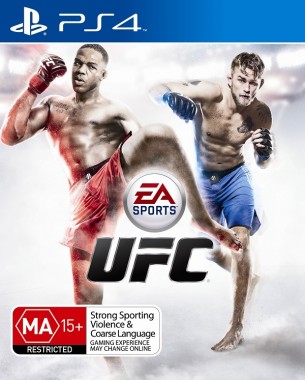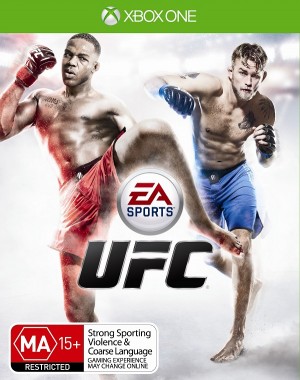 EA Sports UFC releases in Australia and New Zealand for the Xbox One and PlayStation 4 on June 19 and June 20 respectively. Speaking of, fellow Aussie and Kiwi fight fans should check out Mark Hunt's in-game reveal as well!