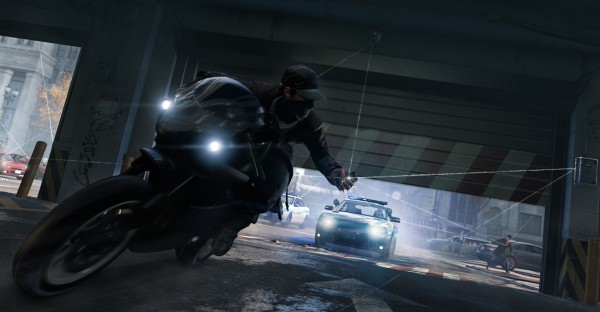 Ubisoft have just confirmed May 27 as the worldwide release date for Watch_Dogs, which was delayed back in October – one month before its initial planned release.
It's great to have a solid date to look forward to as Watch_Dogs has easily maintained its status as one of the most highly anticipated games in recent history. Geoffroy Sardin, EMEA Senior Vice President of Sales and Marketing, Ubisoft and Michael Pattison, Vice President, Third Party Relations, Sony Computer Entertainment Europe had the following to say on the news;
We are pleased to be able to reveal to gamers all over the world the new release date for Watch Dogs. We are extremely confident that the additional time we afforded the dev team to refine and polish the game will be more than worth the wait. – Sardin 

We're really excited for the launch of Watch Dogs on both PS3 and PS4 and are confident that it will prove to be one of the standout games of 2014. It's a unique and visionary game and we believe that the exclusive content available via PSN will not only excite gamers, but showcase how PlayStation is a preferred destination for Watch Dogs. – Pattison
Wii U owners will have to wait a bit longer still after the Xbox One, Xbox 360, PS4, PS3 and PC versions release on May 27. For now, check out the accompanying Story Trailer embedded below.