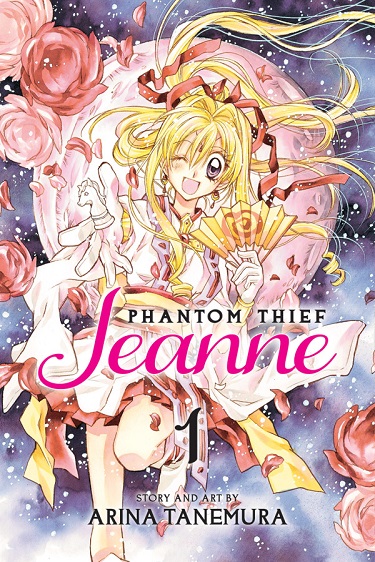 Longtime manga readers might already own a few copies of Phantom Thief Jeanne as it was previously released by the now defunct CMX Manga over nine years ago but now Viz Media has rescued the license and are re-releasing the series with their own translation of the manga as well as brand new covers and color pages drawn by Arina Tanemura, the series' creator.
Phantom Thief Jeanne is being released under the Shojo Beat imprint and each physical volume will be priced at $10.99 U.S. / $12.99 CAN with the remaining five volumes set to be released every other month after that. Each volume can also be picked up digitally for $6.99.
As for the story of Phantom Thief Jeanne, it follows the story of High School student Maron Kusakabe who has a secret. She is the notorious thief Phantom Thief Jeanne who sneaks into art collections to steal paintings containing demons. She does this so that she can seal away the demons before they can devour human hearts. Despite her good intentions, she is always on the run from the police and now a new thief named Sinbad is trying to steal these paintings before she can!