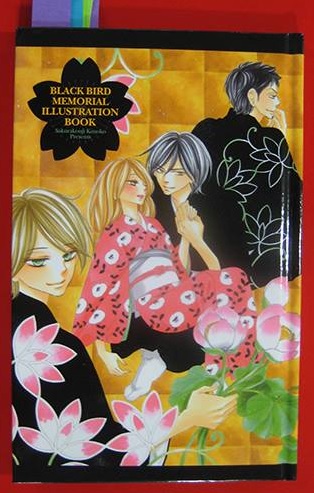 Closing out the numerous licensing announcements from Viz Media recently we have another treat for fans of the company's Shojo Beat label. The company has announced that they have acquired a brand new manga series named Yukarism which will start being released in December 2014, a number of additional Vampire Knight books and a Black Bird Complete Box Set. Now first let's go over the new acquisition which is Yukarism, which follows the story of Yukari Kobayakawa who can travel back in time to live out his past life of a courtesan in the Edo period. As he ventures between the past and the present he begins to unravel a "karmic relationship" between him and his classmate Mohoro Tachibana.
Since the company has recently released the final volume of Black Bird, they are planning on releasing the entire box set, volumes 1-18, in October 2014 for $149.99. They are also releasing the final volume of Vampire Knight and they are giving it a limited edition release that comes with an alternate cover as well as a mini art book which will be available in October 2014 for $15.99.
Continuing with the Vampire Knight announcements we have the "Fleeting Dreams" collection of short stories which includes special illustrations and a color fold out that is set to be released in December for $14.99 and a second box set for the serise which contains volumes 11-19 for $89.99 which will be available in November and comes with a mini art book.