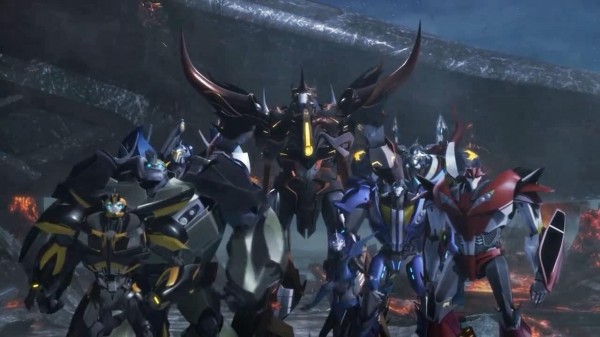 Hasbro Studios have teamed up with SHOUT! Factory to bring us yet another treat in the form of our favorite robots in disguise that have a lot on their plate this year. Starting March 25 (which is today for those of you checking those calenders), you can purchase Transformers Prime Beast Hunters – Predacons Rising digitally on iTunes, which will also be expanding to VUDU, CinemaNow, Google Play, Rovi, Sony PlayStation Network and Xbox, as well as available through Amazon Instant Video on April 1st.
So what is this animated flick about? Check out some details below:
Brimming with spectacular CG animation, a captivating storyline and unforgettable characters from the TRANSFORMERS PRIME lore, TRANSFORMERS PRIME BEAST HUNTERS – PREDACONS RISING delivers entertaining cinematic adventure the whole family will enjoy. A resurrected UNICRON has taken over the now-lifeless body of MEGATRON to seek vengeance on the AUTOBOTS and ultimately, the destruction of Cybertron. This formidable enemy forces an unlikely alliance between the AUTOBOTS, DECEPTICONS, PREDAKING and two new PREDACONS, who come together in an epic battle to help protect their newly restored planet.

Peter Cullen, Frank Welker, Josh Keaton, Jeffrey Combs, Kevin Michael Richardson, Steve Blum, Will Friedle and Sumalee Montano lend their voices to this hit series produced by Hasbro Studios. Spearheading the creative efforts on TRANSFORMERS PRIME are executive producers Jeff Kline, Alex Kurtzman, Roberto Orci, Duane Capizzi and Stephen Davis.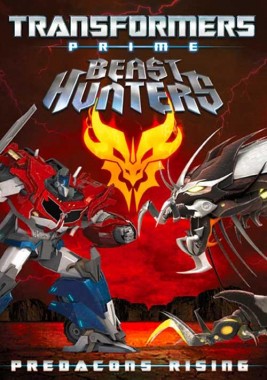 Sounds rather awesome to this fan, and you should also know that this feature is also available on Blu Ray+DVD Combo pack as of today through who else but SHOUT! Factory.