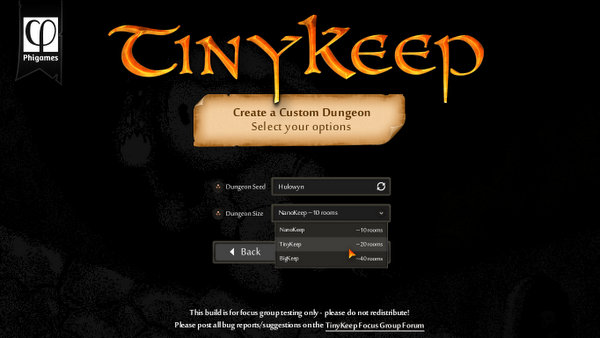 Digital Tribe Games and Phigames announced their new game TinyKeep will be released on PC in September 2014. PhiGames was able to fund the development of TinyKeep with the help of Kickstarter.
Players will break free from a procedurally generated dungeon all while fighting against an intelligent AI looking to send the player back to their cell. The AI has been programmed to behave like unique creatures, each with their own behaviour, motivations, and needs. Players will need to improve their character's stats and arm them with the best weapons as they take on harder and harder dungeons.
TinyKeep will be available for Windows PCs in September 2014. Mac and Linux support will be released soon after release. Learn more about TinyKeep at the official website.