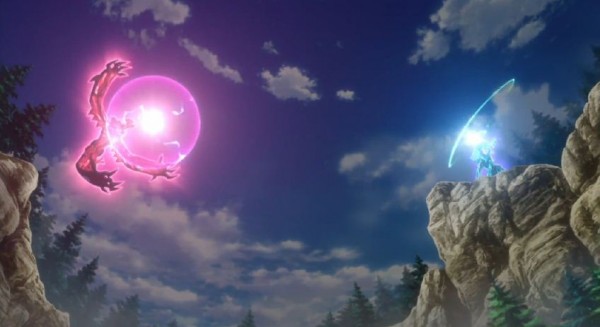 Today, during an episode of the Japanese children's show "Oha Star", a brand-new trailer for the upcoming Pokemon XY Anime movie "Cocoon Of Destruction & Diancie" was revealed. This will be the second trailer to have been released at this point in time with each of them running for a short 30 seconds and only giving us a brief look at what the movie has to offer. If you missed the article a few weeks ago regarding the storyline of the movie, an excerpt describing the storyline is just below:
The movie will take place in "Diamond Ore Country", a small settling deep underground where a peaceful colony of "Carbink" live along with their princess (you guessed it) "Diancie".

It seems as though the source of energy that powers this country is produced by a powerful crystal to which "Diancie" is said to be one of the only species of Pokemon powerful enough to create and maintain it but this generation's crystal is slowly dying and the current "Diancie" has not yet developed the power to recreate it. Ash (being the main character) eventually meets up with this "Diancie" and their small group of friends head off on an adventure to find "Xerneas" the legendary Fairy-type Pokemon which possesses a divine power unlike any other.

During their adventure they stumble across something terrible; a cocoon which holds the Pokemon of pure destruction; Yveltal, who once brought a great calamity upon the country of "Kalos". I'm very much hoping we see a clash between the two legendaries and, seeing as how every Pokemon movie follows the same type of structure, I can imagine that is exactly what we'll be seeing. (The full article can be seen by Clicking Here).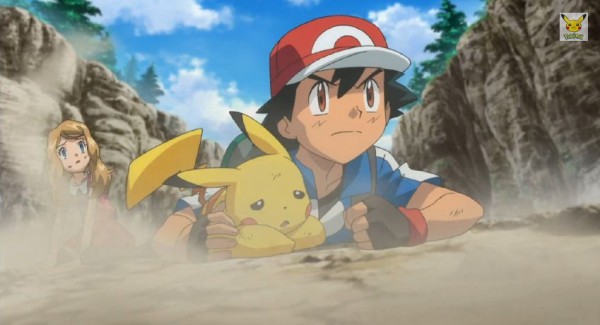 Within the trailer we see a Mega Scizor and a Mega Absol in action as well as the two Pokemon X and Y legendaries, Yveltal and Xerneas, going head to head. The film is looking to be pretty action packed and, seeing as its going to be animated by the same team who have been developing the new Pokemon XY Anime series, we can assume the battles within it are going to be intensely cinematic and infinitely cool! Anyway, enough out of me, head down below to the featured video section to catch the new trailer and stick to the site for any and all news to be released in the near future.