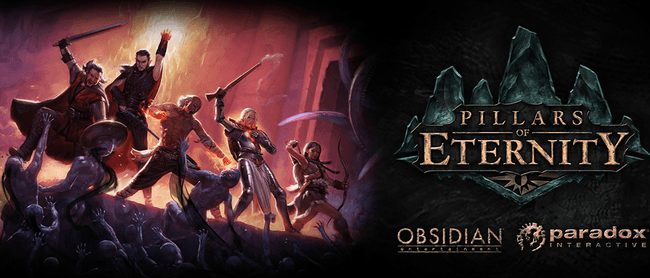 After raising a staggering $4.5 million dollars during its Kickstarter campaign back in 2012 for planned RPG Pillars of Eternity, Obsidian Entertainment – developers of Fallout: New Vegas and South Park: The Stick of Truth – have partnered with Paradox Interactive to launch the title in the PC, Mac and Linux markets later this year. Feargus Urquhart, CEO of Obsidian Entertainment, stated that every dollar raised through the crowdfunding effort will continue to solely be spent on the game's development;
This game would not have happened if not for the passion and generosity of our backers, and their faith in us to create the game they wanted. How we are developing Pillars of Eternity has not, and will not be, changed; we will deliver the game we promised to our backers, and we will deliver it this year. Having Paradox as a partner, with their expertise in independent games like Pillars of Eternity, lets us put all of our focus on making an incredible game.
Paradox are not influencing development in any fashion, nor are they providing additional funding. Their role in the arrangement is to assume key marketing and distribution responsibilities for the title, which allows Obsidian to focus 100% on making the game they always wanted, and promised with their initial appeal. Fredrik Wester, CEO of Paradox Interactive, said;
When we signed this partnership we called it two independent players in the games industry supporting each other to stay independent by doing what we do best. The fans backing this game—many of us included—are looking forward to a classic RPG as envisioned by the designers at Obsidian, and that's exactly what they're going to get.
An FAQ page for Pillars of Eternity backers has been added to Obsidian's forum, which answers further questions on the new partnership, backer rewards, and every other concern fans may have. Backers have nothing to fear, however, as it is all business as usual.