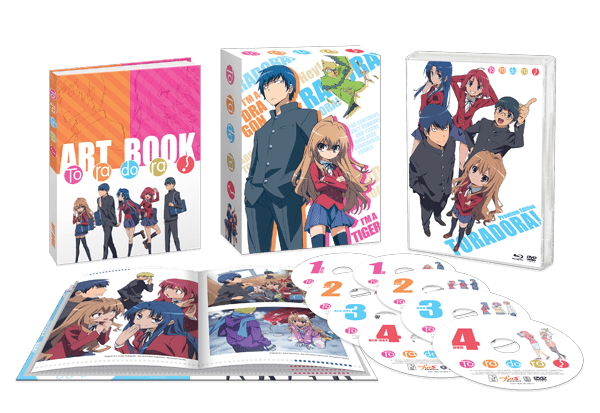 Ever since NIS America stepped into the anime business back in 2011 by licensing Toradora! for release in North America, they have been one of only two companies that would always provide subtitle only releases. Well now it seems they might be starting to buck that trend and they are going back to the title that started it all to do it. Today NIS America has announced that they will be releasing Toradora! once again but this time it will be given an English dub and it will be available on both Blu-ray and DVD.
This is the company's first time handling an English dub and fans can choose to jump in to the "premium edition" of Toradora! that will include four Blu-rays and four DVDs containing the entire series, an OVA and a hardcover art book at a price tag of $129.99 or they can go for the more standard option which will be released in two separate sets that cost $59.99 each.
Both releases are slated to drop on July 1st and the company has also revealed who will be voicing the members of the core cast with Cassandra Lee Morris taking on the role of Taiga Aisaka, Erik Scott Kimerer handling Ryuji Takasu, Christine Marie Cabanos as Minori Kushieda, Johnny Yong Bosch as Yusaku Kitamaru, and Erika Harlacher as Ami Kawashima.