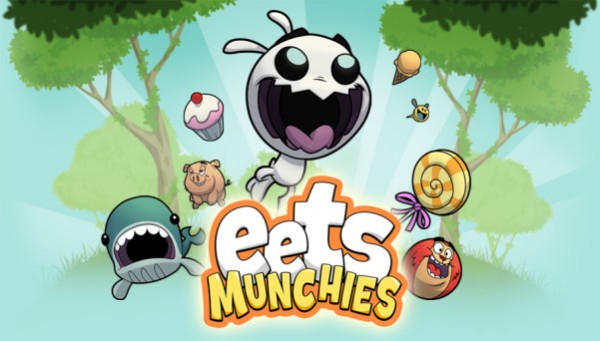 "Klei Entertainment", a fantastic little game development studio, is super excited to announce that its very first iOS has just been released onto the Apple iTunes App Store! "Eets Munchies" is a beautiful-looking puzzle game that takes the great puzzle solving aspects of any good title of the genre and mixes it with brilliant aesthetics in a way that any avid iOS gamer will surely love.
"Eets Munchies" Key Features: 

Beautiful Animation and Ridiculous Puzzles!
Hand-drawn animation, beautiful art, and pixel perfect physics come together to create delightfully tricky puzzles of increasing difficulty.

Multiple Unique Worlds!
Explore five unique worlds and dozens of mind-bending puzzles! Can you unlock the deviously challenging Mystery puzzles?

Create & Share Your Own Puzzles!
With the built-in Puzzle Maker, you can create your own puzzles using the same tools we use and share them with your friends!
As you can already tell; this game is looking great! Challenging puzzles, refreshing aesthetics, it's looking like an all around brilliant game and the good thing is that it is available to purchase now! Head to the "Eets Munchies" iTunes page by Clicking Here to buy yourself a copy of the game for only $2.99. For any and all information about the game just head over to the official "Eets Munchies" website which you can get to by Clicking Here. Enjoy the game!