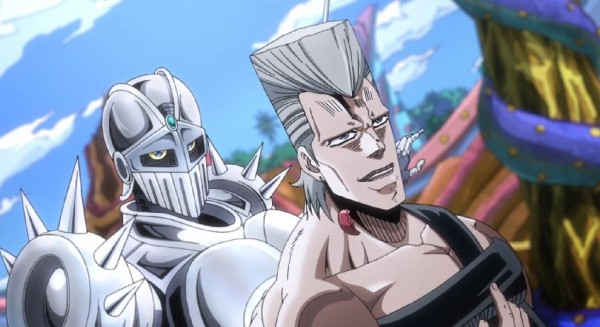 This makes four! Last week we brought you some news straight from "David Production" – an animation studio that has recently been working on an anime adaptation of of Horihiko Araki's long-running Shonen anime "JoJo's Bizarre Adventure" – in the form of a promotional video focusing on one of the characters from season three of the "JJBA" anime; Noriaki Kakyoin.
The promo video from last week was the third to be released for the series, the first one revolved solely around an older Joseph Joestar, and are released with the intention of (re)introducing audiences to characters they may or may not have seen in the past in the lead up to the actual release of the series which is set to begin its air on the 4th of April. This week the the video promo centres around a man that goes by the name of "Jean-Pierre Polnareff"; another one of the main characters within the third season of the "JJBA" series titled "Stardust Crusaders".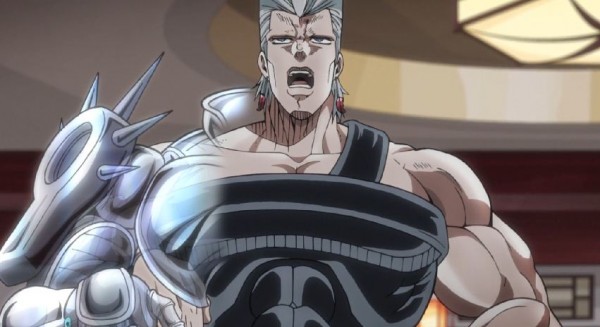 Much like the character introduced in last weeks promotional video, Jean-Pierre Polnareff makes his first appearance in the series as an enemy to the "Stardust Crusader" team though, after a swift and decisive battle between Polnareff and Avdul, they realise he is just another victim under the influence of…ugh…Dio. His stand, "Silver Chariot" gives Polnareff the power of intense strength and, eventually, brilliant speed. His stand is not one to be taken lightly. The video takes you through Polnareff's first introduction to the series and the group as well as his connection to Dio and the search for his sisters killer. Fuminori Komatsu who you may know from anime series' like "Inazuma Eleven" and "Golgo 13" will be the voice of "Jean-Pierre Polnareff". He is the sixth voice actor to be announced for the series alongside Daisuke Ono (Jotaro), Unsho Ishizuka (Joseph), Kenta Miyake (Avdol), Daisuke Hirakawa (Kakyoin) and Takehito Koyasu (Dio).
This series is looking to be absolutely amazing and it isn't too far away from starting its run on the 4th of April which is barely even a month away. For now though, we have the brand-new promotional trailer for Jean-Pierre Polnareff in the featured video section below. Head down there to check it out and don't forget to drop us a line in the comment section just under the video.