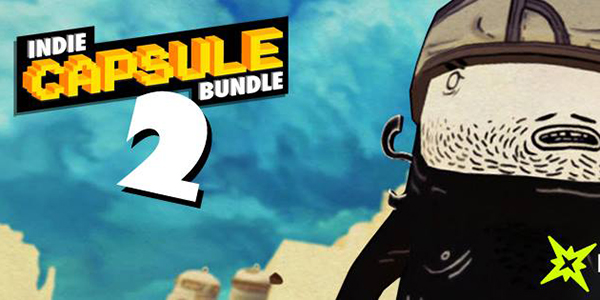 Bundle Stars and Capsule Computers are teaming up once again to release eight great indie games at one low price. For just $3.99, buyers can snag a copy of:
One Finger Death Punch
Paranormal
Tiny & Big: Grandpa's Leftovers
Foreign Legion: Buckets of Blood
Hexcells
The Adventures of Shuggy
Critical Mass
 CreaVures
The bundle represents a 90% saving over the retail price. Additionally, a percentage of the profits will go to support the Australian Red Cross, which provides disaster relief in places like Morwell, Australia, where a mine fire has raged on for a month.
All eight games come with Steam keys and run on Windows, with a few games running on Mac and Linux. Buy your copy of the Indie Capsule Bundle 2 here.