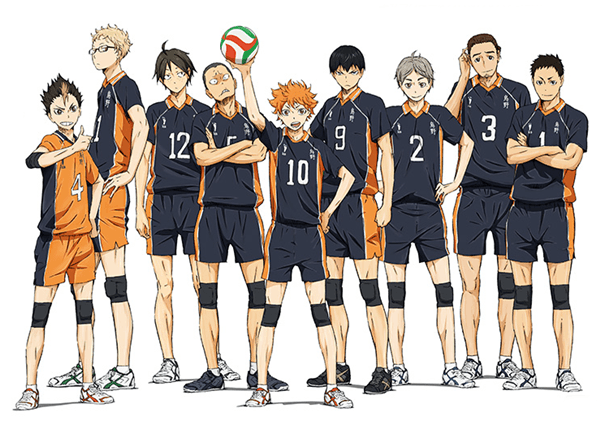 The opening theme for the upcoming sports anime series Haikyu!! has been previewed. The song is called 'Imagination' and is performed by popular J-Rock band SPYAIR.
Haikyu!! is of course based upon the wildly popular Shonen Jump volley ball manga of the same name. The series revolves around the intense sport of high school volley ball and is set to premiere as part of the Spring 2014 anime season.
You can check out the opening theme in the video preview below. Do you think that its a good fit for the series? Let us know in the comments section below. Get ready for a spike, baby!