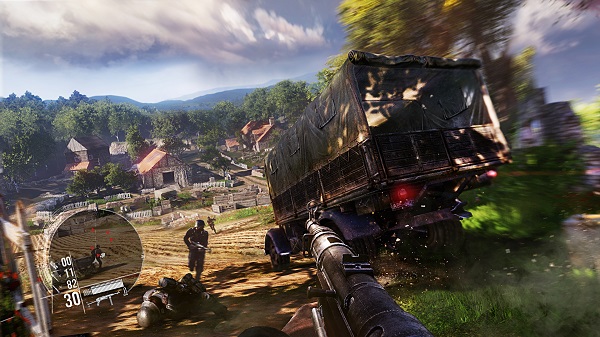 CI Games has recently released their newest trailer for their upcoming title, Enemy Front.
The title will be available for purchase this June for the PS3, Xbox 360, and the PC. This teaser reveals the horror and destruction caused during the Warsaw Uprising in 1944, the largest military resistance of WWII. This area and event will be one of the major locations for players to discover as they battle the Nazi forces. In Enemy Front, players can choose to progress through levels with stealth, brute force, or cunning.
Check out our hands-on impression of the game during the Namco Bandai New Years Event here, and make sure to watch the trailer below.