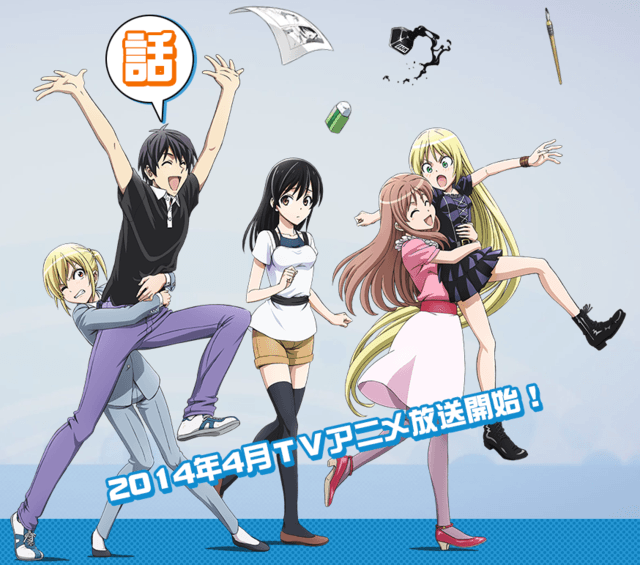 ZEXCS studio have released their first teaser trailer for their Spring 2014 anime adaptation of the popular manga series Mangaka-san to Assistant-san, or Comic Artist and Assistants as it will now be known in English.
Comic Artist and Assistants follows a perverted mangaka who uses his female assistants as inspiration for his manga, even requesting  a feel of one assistant's breast so that he can understand how the main character would feel. As you could probably tell its a raunchy series to say the very least.
You can check out the Comic Artist and Assistants anime trailer below. Be sure to let us know what you think of it in the comments section.