Curve Digital have announced that their upcoming action game, Titan Invasion, will in fact be a combination of Puppygames'; Titan Attacks! and Revenge of the Titans. The cross-buy action title is coming this summer on PS3, PS4 and PlayStation Vita.
Managing Director of Curve Digital, Jason Perkins, stated, "Titan Attacks and Revenge of the Titans are two full games in their own right, so being able to release them as a single collection in Titan Invasion – and to also be able to offer that as cross-buy title – represents great value for money for PlayStation gamers."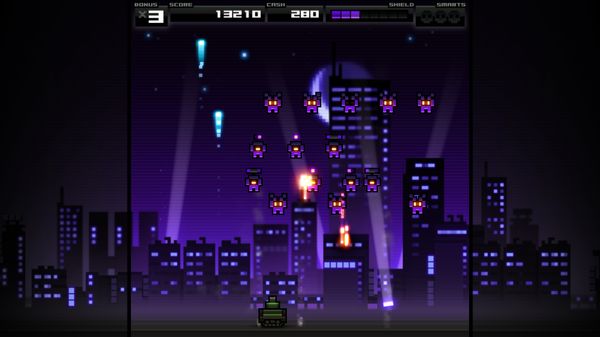 In contrast to EA's 'Titanfall', Titan Attacks! is an arcade shooter, that plays a little more like a modern, more advanced Space Invaders (as shown above), with a full ship upgrade system, online leaderboards and stylish, neo-retro visuals. Whereas, Revenge of the Titans is a real-time strategy and tower-defence mash-up with over 25 different types of buildings and a deep upgrade system as players progress through 50 challenging levels.
Keep on guard for the Titan Invasion, as more Capsule Computer updates are released within the next month.