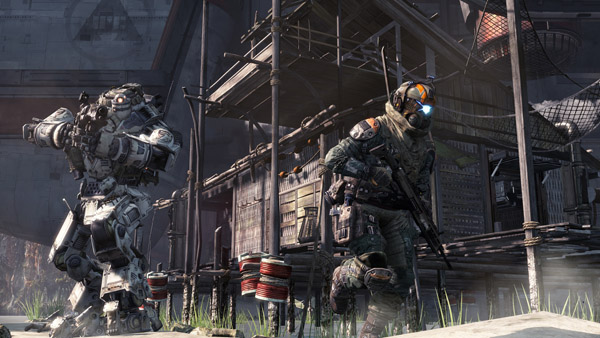 One of this year's most highly anticipated games is without a doubt EA's Titanfall. Combining traditional FPS elements with giant mechs was enough to grab everybody's attention, and since then the hype train has been going forward full steam ahead. In preparation for the game's impending release, the developers have posted a short video that goes behind the scenes and shows us the process that they underwent to make Titanfall go from a dream to a reality.
Not only that, but you can now officially register for the upcoming closed-beta. Players everywhere now have a chance to sign up to try out the game before it launches next month. So click here if you want to try and be a part of the action. There is a catch however, as the beta launches February 14th, so if you are in a relationship then you have to decide if Titanfall is worth facing the scorn of your significant other (speaking from experience, it almost certainly is).
Check out the beta launch trailer below, and let us know in the comments whether or not you will be jumping into a mech on February 14th. Titanfall launches on Xbox One and PC March 13th, so make sure you stay tuned to Capsule Computers for all the Titanfall news as it becomes available.