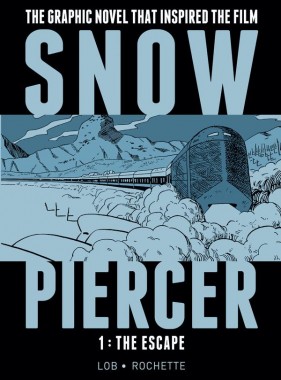 Last week marked the release of the highly-anticipated graphic novel "Snowpiercer" that has recently been turned into a complete motion picture. Alongside news of the two volume series' release dates we also brought you the review for the first volume which, if you have no idea about what exactly "Snowpiercer" is, I suggest you head over here now to give it a quick read.
The post-apocalyptic comic revolving around a juggernaut train and the last remaining inhabitants of earth has just earned itself a second print seeing as comic book retailers around the globe quickly sold out of the first volume only 48 hours after the publication date.
This is fantastic news for Titan Comics, they have already ordered a second print for the first volume and those copies SHOULD be hitting stores before the release of the second volume which is set to get its release on the 25th of February, this year. Congratulations to Titan Comics and "Snowpiercer", we here at Capsule Compters wish you continuous success in the future!