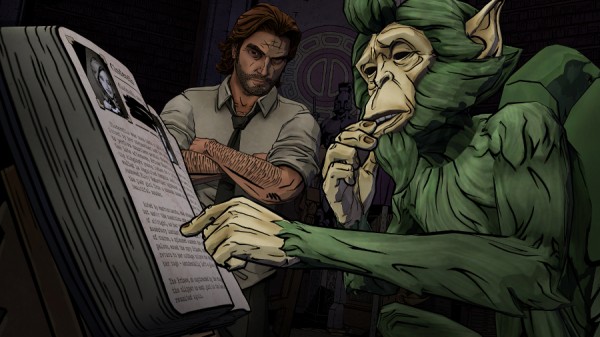 The Wolf Among Us got off to a really great start with a fantastic first episode, that interested players can read about themselves in our Episode 1 Review. After that however the experience got a little rocky, not because of lack of quality mind you, just a lack of content, as Episode 2 saw a moderate delay in release.
That changes today however as Telltale Games and Warner Bros. have announced that Episode 2 "Smoke & Mirrors" has finally released for Xbox 360, PlayStation 3, PC, and Mac, with the iOS version coming as an in-app purchase this week as well. Players that have sunk their teeth into the first episode can finally dive into the next chapter, along with all the choices that come with it.
Those wanting to get "Smoke & Mirrors" for themselves can download by itself for $4.99 or as part of The Wolf Among Us Season Pass for a slight discount. Though Xbox 360 players should be aware that there are some reports of the Season Pass not giving the appropriate content just yet, so anyone playing on that one might have a little while to wait still, unfortunately.