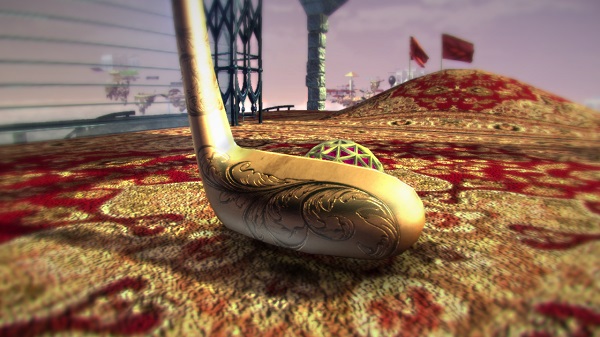 Today, Surprise Attack Games announced that their dystopian steampunk golf game, Vertiginous Golf, is now available on their official site for purchase!
In a futuristic, alternate world, life on the ground is less than stellar. The air is constantly overpowered by smog, it's always raining, and there's no sunlight. So instead of living in such poor conditions, the upperclass decided to create a technology called the "Vertiginous Levitation System", which transported everything they owned and everyone who could afford it into the sky, aptly named "Vertiginousphere". Class differences didn't allow the lower class to access this new sphere of living, so a remote connection device allowed the less fortunate to experience this world virtually. But once you see what's up there, it's hard to come back to reality.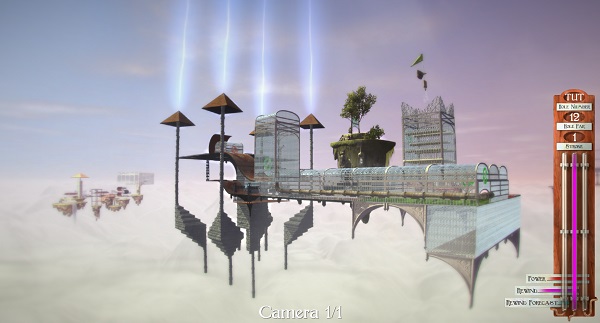 The current build released on their site will feature fifteen unique, challenging courses, four-player local multiplayer, limited gamepad support and a cute mechanical hummingbird to pilot around the course to plot your strategy. Discover more about what makes the Vertiginousphere so unique and what's really going on. You'll also be able to create your own courses and share them with the community, though that'll only be available when the full launch version is up.
The current version is available now for $10 on their official site, though it doesn't include all the features. Steam's Early Access will be available in March of 2014, and the full build is planned for Q3 of 2014. While the current build and the Early Access version on Steam is only available for PC users, the full build will be open for PC, Linux, and Mac users. Check out their site here for more information.