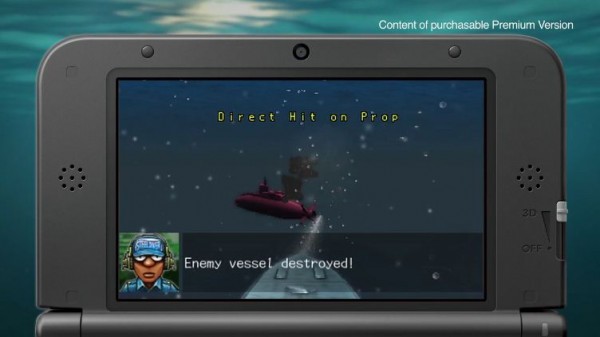 This piece of news right here serves as a huge shout-out to all you submarine fans out there, and although that may be somewhat of a joke, I can guarantee there are a lot of people reading this who are well and truly submarine fanatics and to them I say "Sub…away?", ok I don't know any submarine lingo.
During today's Nintendo Direct presentation it was revealed that the sequel to the game "Steel Diver" is now available for download through the Nintendo 3DS eShop. The submarine simulator-esque title, "Steel Diver: Sub Wars", puts you in command of your very own military sub with the task of completing a whole bunch of "top secret" missions while also defending your country and defeating your opponents.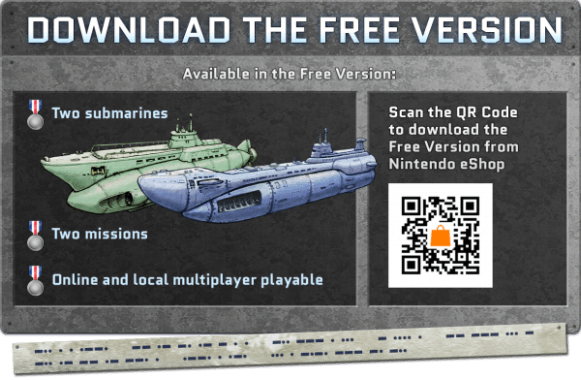 This game was both revealed and released during the presentation within its very own trailer that shows off all the different aspects of the title; the 3D graphics, the gaming mechanic system, co-op gameplay, complete sub customisation and so much more. As mentioned; the game has already been released and can be purchased through the Nintendo eShop, if you're not too sure whether or not you wish to buy the game there is a free version that works somewhat as a demo for the title.
If, after playing through the two free missions, you enjoy the game you can then purchase and unlock the full version. The "Steel Diver: Sub Wars" Nintendo Direct game trailer is just below in our featured video section so head down there to check it out and keep your eyes on the site for any and all new information to be released.